Added calendar functionality allows you to subscribe to any program's schedule, whether you are enrolled in that program or not.
Go to calendar page
Using either the new calendar button in the side bar or the preference settings, you will be taken to the calendar page.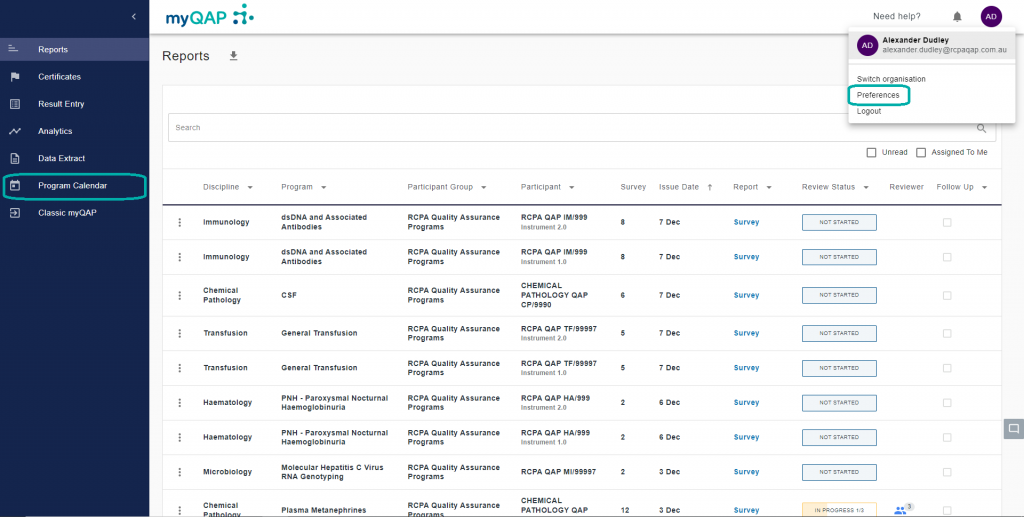 On this page you will see current calendar subscriptions. Being new functionality, it will appear blank upon first use.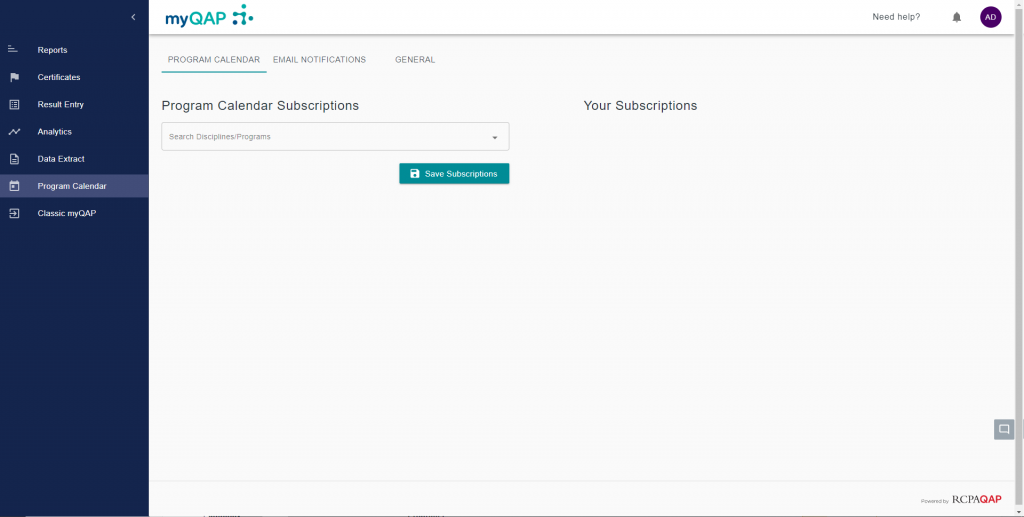 Time zone
Before subscribing to program schedules, go the the general tab. This will allow you to check if the correct time zone has been selected. If it is incorrect, use the drop-down menu or search bar to find your closest city.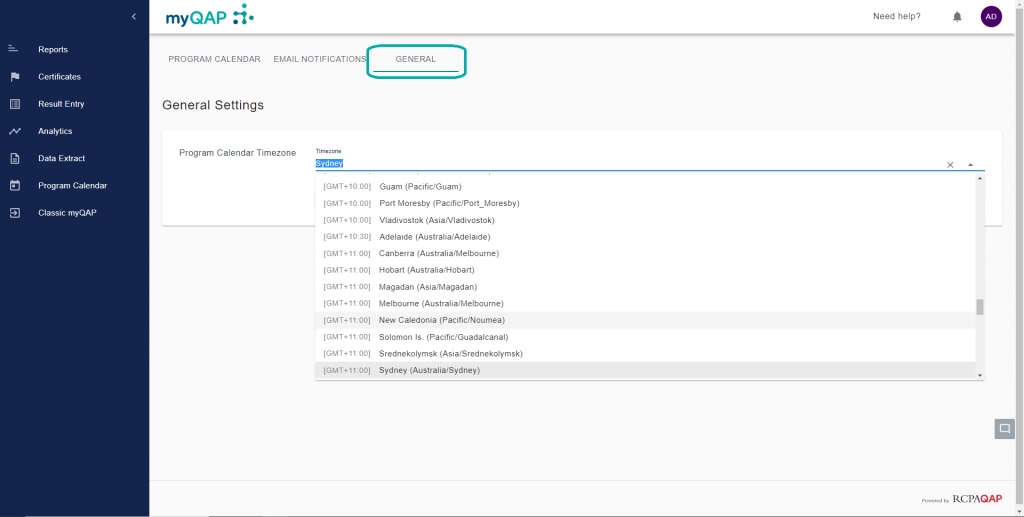 Subscribe to schedules
Head back to the "Program Calendar" tab and use the drop-down menu to select programs, or "select all" programs within a discipline.
Save your choices
Click the "Save Subscriptions" button. You will be given the choice of importing the calendar externally to Apple, Google or Outlook. The option to export as a csv file. And the ability to choose one of these options at a later time.
Things to note
While exporting your calendar to an external provider will update in real time with any changes the RCPAQAP makes, or personal changes to your subscriptions, the csv file will not. We advise only using the csv file as a last resort and to regularly export new copies.
A new email notification has been introduced to notify customers of any program close date changes, but this will only be sent to customers who are enrolled in the affected program.