With our smart switching, you can now view all previously submitted results, before and after the survey closing date.
Select a program
From either the opened or closed tabs, select the program required to view its submitted results history.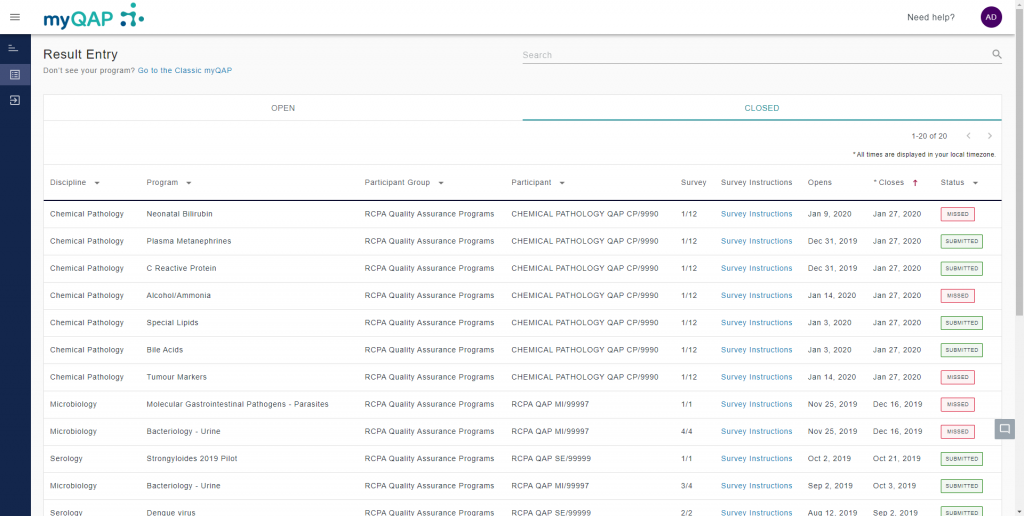 Use the switcher
The page will automatically display the most recent result submission. Click the drop-down menu to view past submissions.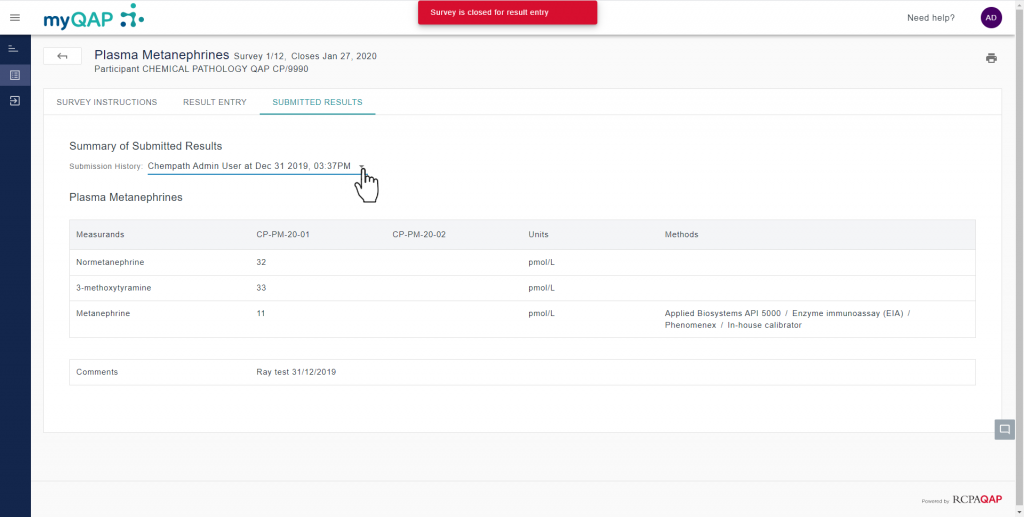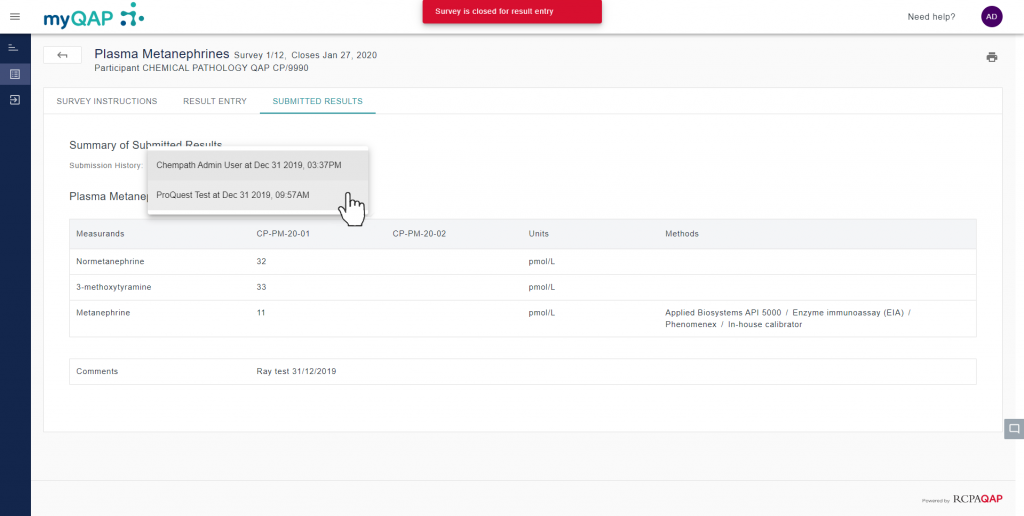 You will now be viewing the previously submitted results. To avoid confusion, it is highlighted on the page that you are viewing previously submitted results.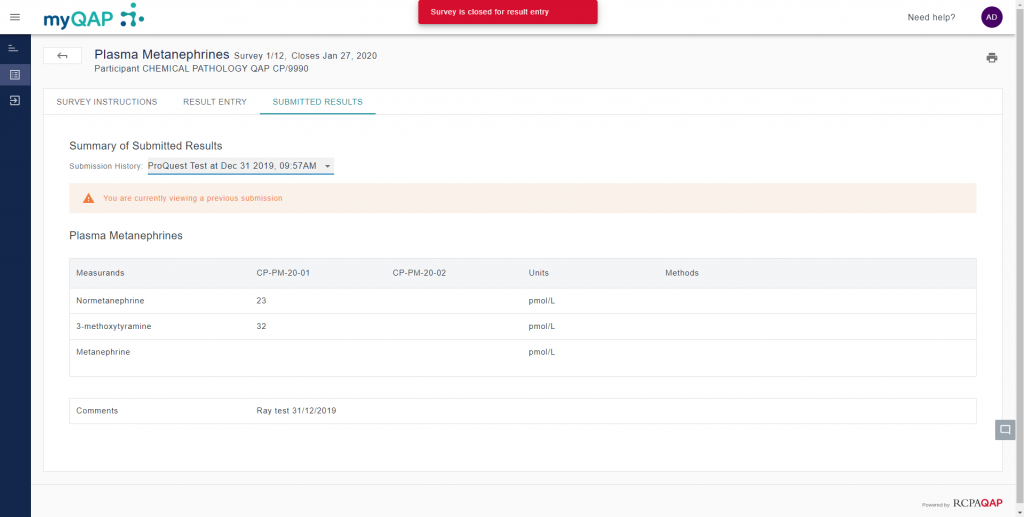 Print submitted results
Click the print icon in the top right hand side of screen to print or save a copy to your computer.