Say goodbye to confusing method codes and hello to smart method filtering!
Open your program survey
Methods are displayed as a drop-down menu.
Clicking this box will bring up the associated method categories.
Select your methods
The filtering is based on the measurement system, whether that is an instrument or kit etc. Selections made here will auto apply, or narrow down, the following method categories with only relevant selections.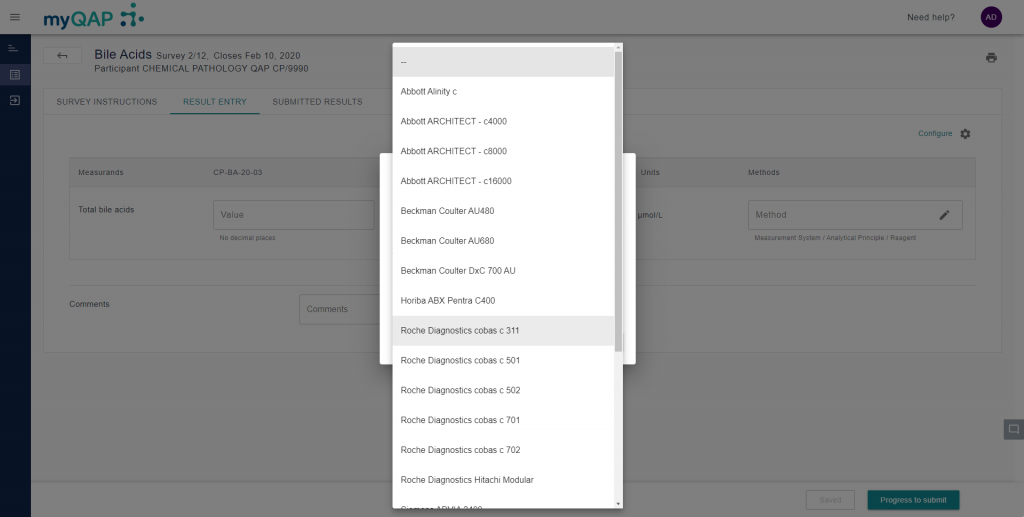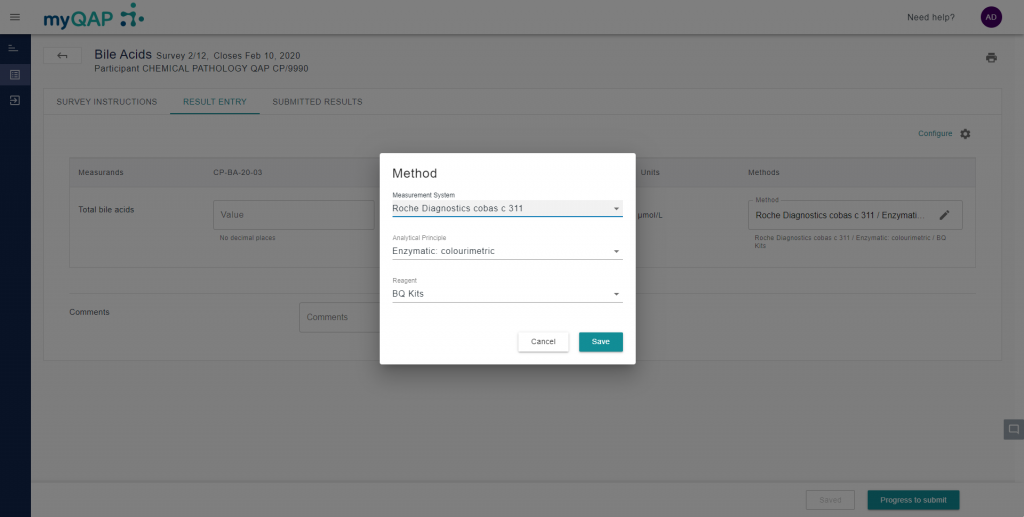 I can't find my method
All method categories contain an "other" selection, which allows the input of free text. Enter your method in this field, as represented in your lab.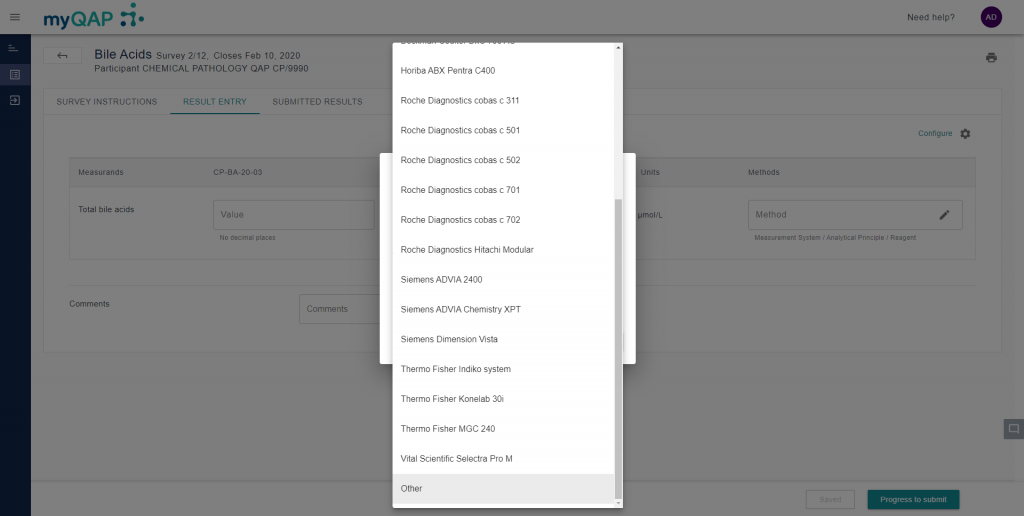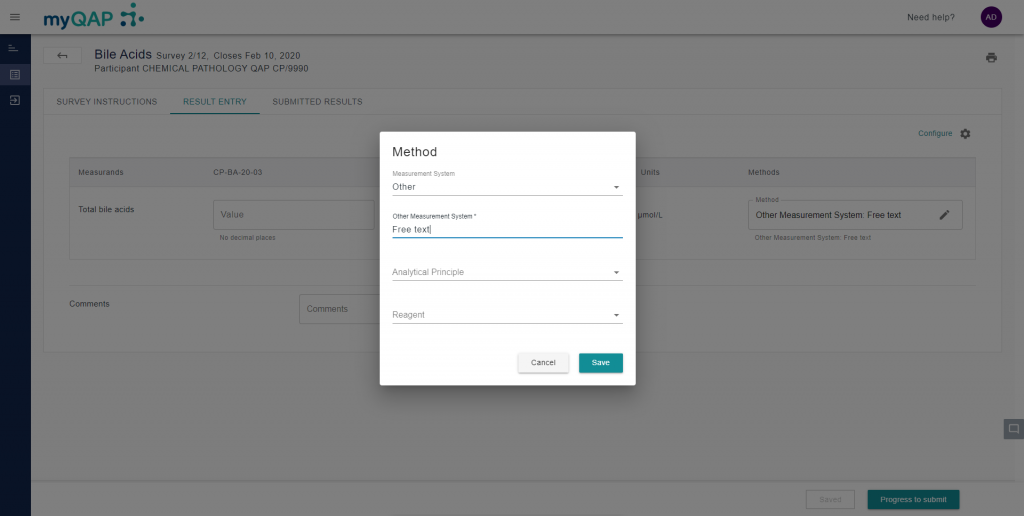 Filter information may not be available or complete for all method selections.